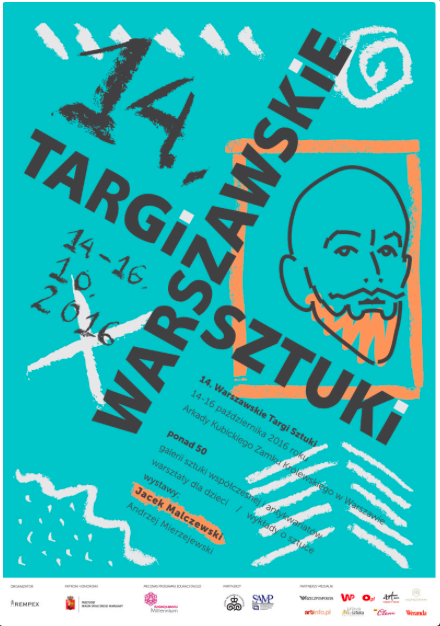 The 14th Warsaw Art Fair took place in the Kubicki Arcades of the Royal Castle in Warsaw on 14-16.10.2016.
During this edition, we had the opportunity to see unique works of artists such as Wojciech Fangor, Henryk Stażewski, Tadeusz Kantor, Ryszard Winiarski, Stefan Gierowski, Jan Tarasin, Jerzy Nowosielski, Stanisław Dróżdż, Teresa Pągowska; recognized and valued creators: Zbigniew Gostomski, Ewa Kuryluk, Jacek Sienicki, Jarosław Modzelewski, Włodzimierz Pawlak, Koji Kamoji, Marek Chlanda, Konrad Jarodzki, Wojciech Cieśniewski, Olga Wolniak; as well as younger generations of artists: Łukasz Stokłosa, Monika Szwed, Berenika Kowalska, Marcin Kowalik, Ivo Niki; and pre-war artists: Teodor Axentowicz, Leon Wyczółkowski, Zofia Stryjeńska.
For the lovers of photography galleries have prepared a wide range of works, including:  Milton H. Greene, Paweł Pierściński, Czesław Czapliński, Ryszard Horowitz, Tomasz Sikora, Natalia LL, Bronisław Schlabs and Kacper Kowalski. There was also a digital graphic and sculptures of: Xawery Dunikowski, Jerzy Jarnuszkiewicz, Tadeusz Łódzian, Józef Wilkon, Marcin Rząsa, Grzegorz Gwiazda, Józek Nowak, Beata Czapska and Monika Osiecka. Besides, there were a lot of interesting artistic crafts, such as art deco.
An equally important aspect of the educational part were expert lectures on the art and the art market, for instance about investing in ancient art, about the valuation of works of art, the realities of the antique market and collector's photography. The patron of the Educational Program is the Millennium Bank Foundation. Both art classes and lectures were of great interest. Art &ruinart Atelier joined us for the second time, who is present at the most prestigious art fairs, such as Art Basel, Miami Art Basel, ARCO (Madrid), London Desinger. The House of Champagne Ruinart (owned by LVMH Louis Vuitton), has existed for more than 300 years, and since 1896, when the prominent artist Alfons Mucha designed the poster, it cooperates and participates in the international art world.
The fair was accompanied by two exhibitions of: the outstanding artist - Jack Malczewski, and Andrzej Mierzejewski, whose work is certainly worth recalling.
Over 80 galleries
1000 items to acquire
Exhibitors from Poland and Europe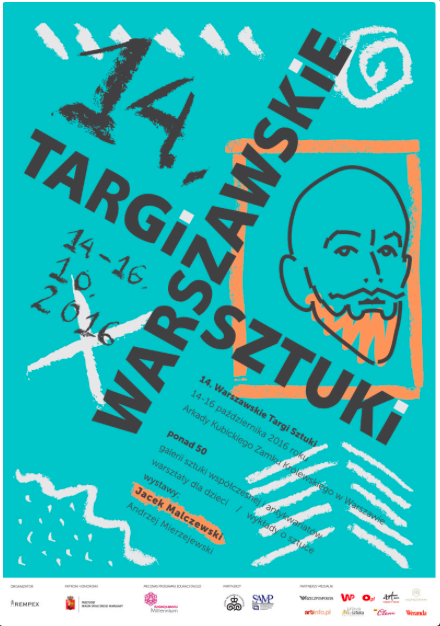 Over 80 galleries
1000 items to acquire
Exhibitors from Poland and Europe