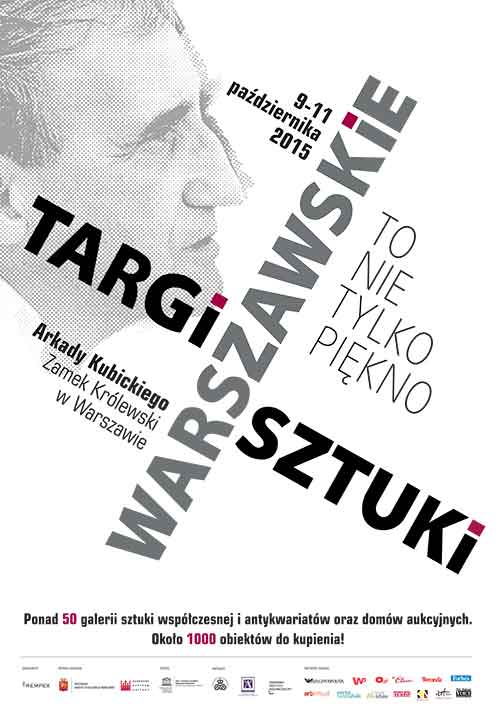 It was already the 13th edition of the Warsaw Art Fair (October 9-11). WAF is one of the most important artistic events in the country, which every year gathers a wide range of marchers, collectors, curators and art lovers. About 50 selected galleries and antique shops exhibit nearly 1,000 works of art, including paintings, sculptures and antique objects. It is the only event during which you can watch the achievements of both the classics of the present, such as: Nowosielski, Dróżdż, Dobkowski, Modzelewski, Opałka, Abakanowicz, Tarasin, Markowski, as well as younger generation, already successful creators, such as: Stokłosa, Czycz, Leto, Raw, Chudzicki, Szwed. Book publishing houses also take part in the Fair. WAF has an undeniable educational value. During the Fair, the Art Graphics Studio Kwadrat organizes workshops for children and young people. Classes are conducted by such recognized artists as Andrzej Pągowski and Józef Wilkon. An equally important aspect of the educational part are the lectures on art and the art market conducted during WAF.
The 13th edition of the Fair was accompanied by 3 exhibitions:
Exhibition – Tadeusz Kantor
One of the most outstanding artists of the 20th century. On the occasion of the 100th birthday of the artist, the year 2015 was declared by UNESCO the Year of Tadeusz Kantor. Kantor was a "total" creator, as he used to say about himself. Painter, happener, set designer, director, actor, poet. The exposition consisted of paintings, drawings, stage design and posters. There were also pictures by Konrad Pollesch from the theatrical activities of the CRICOT 2 theatre owned by Tadeusz Kantor, and a series of documentaries on Kantor's work.
Exhibition – Rosław Szaybo
Outstanding graphic designer and poster creator, co-creator of the so-called The Polish Poster School, designed countless posters for musicals, theatre and film. Laureate of many prestigious awards. At the exhibition we will see his best posters.
Exhibition – Iwona Cur
"Art animals" – a series of large-format linorites
The artist first of all creates extremely laborious linorites with rare dimensions. They are stamped on a specially designed graphic press. Shee also enjoys such noble workshop graphics techniques as: etching, aqueinta, mezzotint a mezzotint and lithography.
Over 80 galleries
1000 items to acquire
Exhibitors from Poland and Europe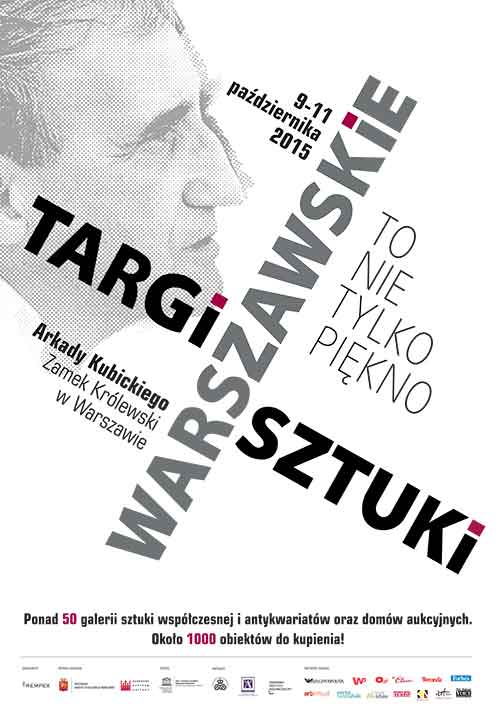 Over 80 galleries
1000 items to acquire
Exhibitors from Poland and Europe